May 16, 2019
Phoenix, AZ
Keynote Speaker
How to understand and overcome implicit biases rooted in systemic behaviors and beliefs.   Sharing ways to solve the "potential vs. credential" leadership conundrum while providing tools to move the needle toward education and empowerment surrounding diversity and bias.  
---
May 23/24, 2019
San Francisco, CA
Panel Speaker
Engineering News Record (ENR) GWIC is much more than just a conference.  It is a catalyst for change to inspire women at all levels to develop their leadership skills, expand their influence and boost industry growth potential. GWIC is one of the construction industry's premier leadership and talent management events for industry members and in 2018 it was a sell-out with nearly 700 attendees! Be part of the excitement in 2019!
---
June 2nd, 2019
Boca Raton, FL
Panel Speaker
Processing The Edge; Discussion on addressing labor shortages and filling the pipeline with relevant talent with the leading knowledge exchange for Data Center, IT and Mission Critical professionals.
---
June 5th, 2019
Baltimore, MD
Attendee
By World Trade Center Institute. The Annual Women Spanning the Globe Leadership Conference features an impressive line- up of speakers and topics designed to enhance the lives and careers of international businesswomen. Attendees will leave with a fresh perspective, new ideas, best practices to implement, new friends, and the feeling that you are part of an International Professional Sisterhood.
---
June 24th, 2019
Washington, DC
Attendee
Breakthrough Thinking at the Intersection of Diversity and Innovation.  Industry leaders and stakeholders providing thought-provoking discussions and solutions based recommendations for building diverse workplaces and supplier networks. 
---
August 21, 2019
Arlington Heights, IL
Co-Chair
Focus on the global issues facing the construction industry and building the cities of the future all while overcoming infrastructure and urbanization challenges with the use of innovative technology solutions.
---
September 18, 2019
San Francisco, CA
Pending
An event brought by the creators of Europe's largest conference series dedicated to driving gender diversity and empowering women.
---
October 18, 2019
Washington DC
Attendee
Attending the 14th Annual Mid-Atlantic region premier forum for professional development and networking in the construction industry.  The organization empowers women to continue to grow and achieve success in the community with a motto of: "By Women, for Women".
---
October 22, 2019
Washington DC
Speaker
A movement to spark the interest and confidence of girls and women to pursue and succeed in STEM careers and leadership opportunities through the power of mentoring.
---
Above Glass Ceilings Event - Details Pending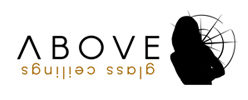 2019
Washington DC
Stay in touch for details on our own event in the business hub of Washington DC. This event aims to rev momentum in changing the discussion for women's empowerment in the business world, addressing the glass ceiling barriers in collaboration with the talent and passion that we all bring.  This will be an enthusiastic event guaranteed to put change in motion, together.  
---