Aug 14-16, 2018
San Francisco, CA
Speaker
A marcus evans conference and workshop event on Optimizing Energy Efficiency for Infrastructure, Cooling Systems, & Servers while Cost Effectively Procuring Materials and Labor.  With experts predicting that there will be over 35 billion connected devices worldwide by 2020 and then jumping to 75.4 billion just a few years afterward the conference will focus on the ability of connected devices completely transform the data center industry.  
---
Aug 22-23, 2018
Chicago - Arlington Heights
Speaker-Panelist
A gathering of industry enthusiasts sharing tech knowledge in the fast-paced market of construction technology.  
---
Nov 5-7, 2018
Las Vegas, NV
Speaker
The event to engage in how the power of technology is transforming the way we work.  AGC speak's at this powerful event on women in the construction industry. 
---
November 7-9, 2018
Rancho Mirage, CA
Westin Mission Hills Golf Resort & Spa
Speaker
LEADERSHIP TALK
Advocacy: The Power To Change
By Nancy Novak, Above Glass Ceilings Co-founder and Compass Datacenters National VP of Ops
Pat Dziuk, Above Glass Ceilings Co-founder
Many successful people get ahead by advocating for themselves. Some call it self-promotion, but if you are not willing to advocate for yourself, how can you expect anyone else to do so? Studies have shown that women in leadership positions are generally uncomfortable engaging in self-promotion. And that's just one aspect of advocacy. In general, there is a confidence gap between men and women in the professional work environment. How do we change that? How do we become okay with owning our accomplishments? Our session is a practical guide to understanding your strengths and passions so that you can advocate well for your own development and advancement. In addition, by embracing the differences in men and women we'll show you how to become an advocate for women in your company and your industry. Moreover, change only truly happens when people in positions of influence and decision-making take on the role of advocacy for talented women within the company and industry. Mentorship is not enough, particularly when mentors so often do not have the influence to actually put people onto a management track. Our session will also focus on how to help leadership advocate for women and how to become an advocate for others.
Women in construction building together annual event by Building Design+Construction.  175+ AEC professionals in the audience, discussing and networking on:
- Business development training (i.e., how to win work for your firm)
- Navigating business and entrepreneurship
- Personal development
- How to lead/influence
- AEC innovations by women
- The state of women in AEC
- Recruitment/retention
- Team building and leadership
- Advanced networking techniques
- Clients/owners perspective
- Mentorship
---
Nov 13-15, 2018
Austin, TX
Speaker & Panelist
Top leaders representing various industries sharing their expertise and discussing everything from finding and hiring millennials, to building company culture, and expanding business ideas by taking calculated risks.  AGC sits on a Women in Construction Panel to discuss gender diversity, progress, and empowerment and is a speaker on How to Predict if Your Project is Going Wrong.  
---
Above Glass Ceilings Event - Details Pending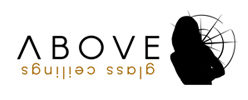 2018
Washington DC
Stay in touch for details on our own event in the business hub of Washington DC. This event aims to rev momentum in changing the discussion for women's empowerment in the business world, addressing the glass ceiling barriers in collaboration with the talent and passion that we all bring.  This will be an enthusiastic event guaranteed to put change in motion, together.  
---